NEWS
MUSIC WEEK MAGAZINE TALKS ABOUT US!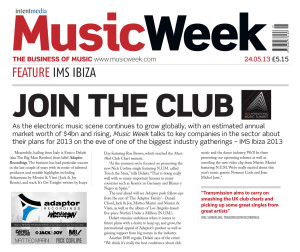 The International Music Summit is over and it's been absolutely great. Being in Ibiza at the very heart of music business for a week has given us so many opportunities receiving good vibes and proposals by labels, A&R and colleagues. Well…we've had a lot of fun too.
A special thank goes to the Big Man Restless and the whole Adaptor's Family. You can read about us on Music Week Magazine special coverage (Click on the image to enlarge).
Let's go back to work in studio, there's a lot goin' on. JJ



JackandJoy
May 30th, 2013